Supporting Families
Friends of the Portsmouth Juvenile Court offers programs to support families and youth transitioning through the juvenile justice and child welfare systems.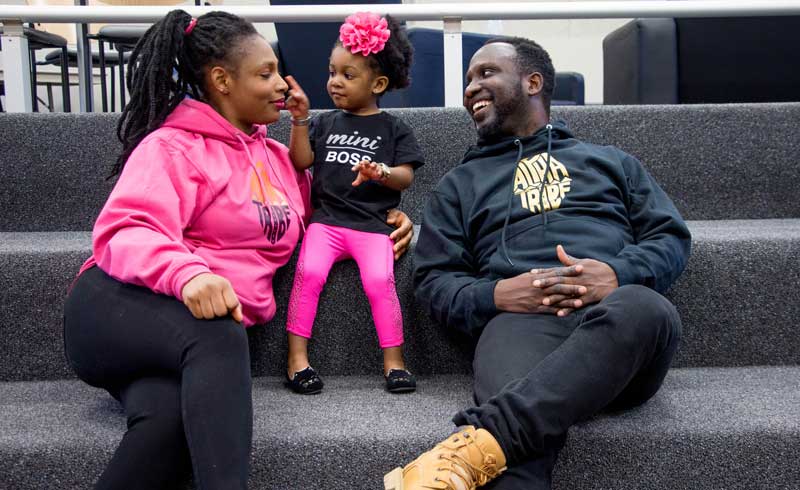 Friends of the Portsmouth Juvenile Court was launched in 1993 when the director of the Juvenile Court Services Unit envisioned a role for volunteers in their work with youth and families. A staffer was assigned to recruit, screen, train, and supervise volunteers to help with administrative and educational responsibilities. It worked so well; a separate entity was created in 1994. Over the next few years, the services grew and the need to hire staff became apparent. But how? The decision was made to apply for not-for-profit status. In 1997 the IRS approved FOPJC's request, which enabled the organization to apply for grants and solicit donations.
Later in 1997, with funding from the Virginia Juvenile Community Crime Control Act, the organization hired its first executive director. In 1998, a grant was received from the Portsmouth General Hospital Foundation to start a Court Appointed Special Advocate (CASA) program. Portsmouth CASA has been in operation continuously since 1999 and has been fully accredited every year by The National CASA Association.
Later in the same year, the Beazley Foundation supported the creation of the Community Service Program. Funding was secured from the Portsmouth General Hospital Foundation to launch the Transportation Motivating Change (TMC) program.
Over the decades, FOPJC programs and services have evolved in response to the changing needs of Portsmouth youth and families. We have benefitted from the dedication and leadership of some of Portsmouth's most-respected civic leaders serving on our board of directors. Our partners have included Portsmouth Public Schools, Tidewater Builders Association, The Virginia Health Department, the Family and Children's Trust Fund of Virginia and countless civic and faith-based organizations. We remain fervently committed to improving the outcomes for Portsmouth youth and families.