Find the Resources You Need
We've compiled helpful resources for our FOPJC volunteers. Jump directly to what you're looking for:
Play in Early Childhood: The Role of Play in Any Setting
In this video, learn more about how play can foster children's resilience to hardship, and how the complex interactions involved when children play help build their brains.
The difference between being "not racist" and antiracist
There is no such thing as being "not racist," says author and historian Ibram X. Kendi. In this vital conversation, he defines the transformative concept of antiracism to help us more clearly recognize, take responsibility for and reject prejudices in our public policies, workplaces and personal beliefs. Learn how you can actively use this awareness to uproot injustice and inequality in the world — and replace it with love.
Dr. Bessel van der Kolk on How to Heal the Body that Keeps The Score
In this week's episode, Amrit interviews Dr. Bessel van der Kolk, a psychiatrist, author, researcher and educator based in Boston, USA. He was previously the president for the International Society for Traumatic stress Studies, former co-director of the National Child Traumatic Stress Network, professor of Psychiatry at Boston University School of Medicine and president of the Trauma Research Foundation in Brookline, Massachusetts.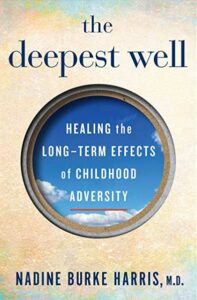 The Deepest Well
By Nadine Burke Harris, MD
Through vivid storytelling that combines both scientific insight with deeply moving stories about her patients and their families, Burke Harris illuminates her journey of discovery from the academy to her own pediatric practice in San Francisco's poverty-ridden Bayview Hunters Point. She reroots the story of childhood trauma and its aftermath in science to help listeners see themselves and others more clearly. For anyone who has faced a difficult childhood or who cares about the millions of children who do, the innovative and acclaimed health interventions outlined in the The Deepest Well represents vitally important hope for change.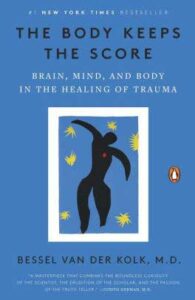 The Body Keeps the Score
By Dr. Bessel Van Der Kolk
This book uses recent scientific advances to show how trauma literally reshapes both body and brain, compromising sufferers' capacities for pleasure, engagement, self-control, and trust. He explores innovative treatments—from neurofeedback and meditation to sports, drama, and yoga—that offer new paths to recovery by activating the brain's natural neuro-plasticity.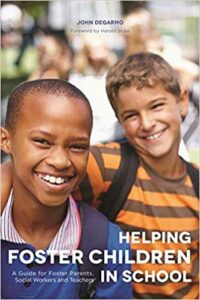 Helping Foster Children In School: A Guide for Foster Parents, Social Workers and Teachers
By John DeGarmo
Children in care often perform poorly at school both in terms of their behavior and their academic performance, with many failing to complete their education. They will have often experienced trauma or neglect which can result in a number of developmental delays. By looking at why children in foster care do not perform as well as their counterparts, John DeGarmo, who has fostered more than 40 children, provides easy-to-use strategies to target the problems commonly faced. He emphasizes the importance of an open dialogue between teacher, parent and social worker, to ensure that everyone is working jointly to achieve the best outcome for the child. An invaluable resource for foster parents, social workers and educators alike, this book encourages a unified response to ensure foster children are given the best chance to succeed at school.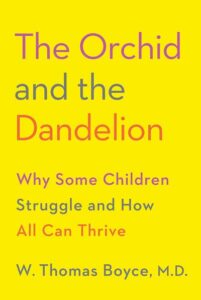 The Orchid and the Dandelion: Why Some Children Struggle and How All Can Thrive
By Dr.Thomas Boyce
This book looks at the resiliency of children and how to adapt our strategies so that all types of children can be successful. Dr. Boyce, a professor emeritus at the University of California, San Francisco has studied how stress effects children for nearly forty years and over time has developed his classifications of Orchids and Dandelion children. Dandelions are kids who are adaptable, resilient and largely unphased by changes in their circumstances. Orchids, on the other hands, are more sensitive and react to change in biologically different ways. This book will teach us how children deal with stress and how to tailor our approaches so that we can support a full spectrum of children.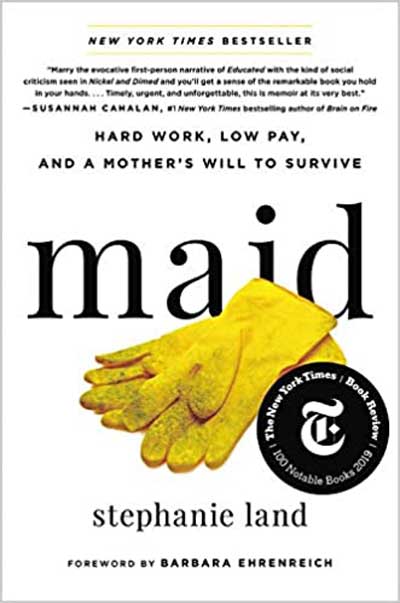 Maid: Hard Work, Low Pay and a Mother's Will to Survive
By Stephanie Land
In her unstinting memoir — a portrait of working-class poverty in America — Land scrapes by on $9 an hour cleaning houses to support herself and her young daughter.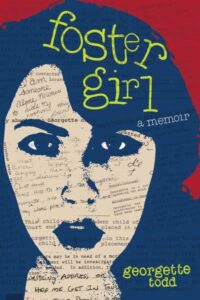 Foster Girl, A Memoir
By Georgette Todd
Foster Girl is a coming-of-age story of one teen girl who has suffered unimaginable trauma. All Georgette wants is a normal life, but it's hard to achieve that when she's forced to live with strangers while her own family is nowhere to be found. Complete with letters, court reports and photos, Foster Girl gives you an insider look at what happens to homeless children in today's America.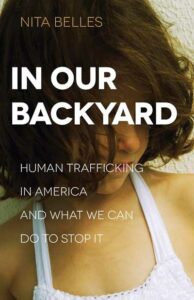 In Our Backyard: Human Trafficking In America and What We Can Do To Stop It
By Nita Belles
In recent years, Americans have woken up to the reality that human trafficking is not just something that happens in other countries. But what most still do not understand is that neither is it something that just happens to "other people" such as runaways or the disenfranchised. The human trafficker is no respecter of faith, education, or socioeconomic status, and even kids who are raised in solid families in middle and upper class suburbs can fall victim. Likewise, labor trafficking happens in our cities, neighborhoods, and rural areas.
How to Be an Antiracist: A Memoir
By Ibram X. Kendi
Despite the nature of its title, Kendi has gifted us with a book that is not only an essential instruction manual but also a memoir of the author's own path from anti-black racism to antiwhite racism and, finally, to antiracism.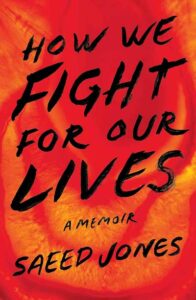 How We Fight for Our Lives: A Memoir
By Saeed Jones
In powerful poetry and prose, Saeed Jones recounts his experiences growing up as a young, black, gay man in rural Texas. In powerful poetry and prose, Saeed Jones recounts his experiences growing up as a young, black, gay man in rural Texas.
Download the following material:
Ready to volunteer?
Our comprehensive training will prepare you for your assignment. We ask for a one-year commitment. Start by completing the application today.